Velvet Ends, Repetitive Exits
2021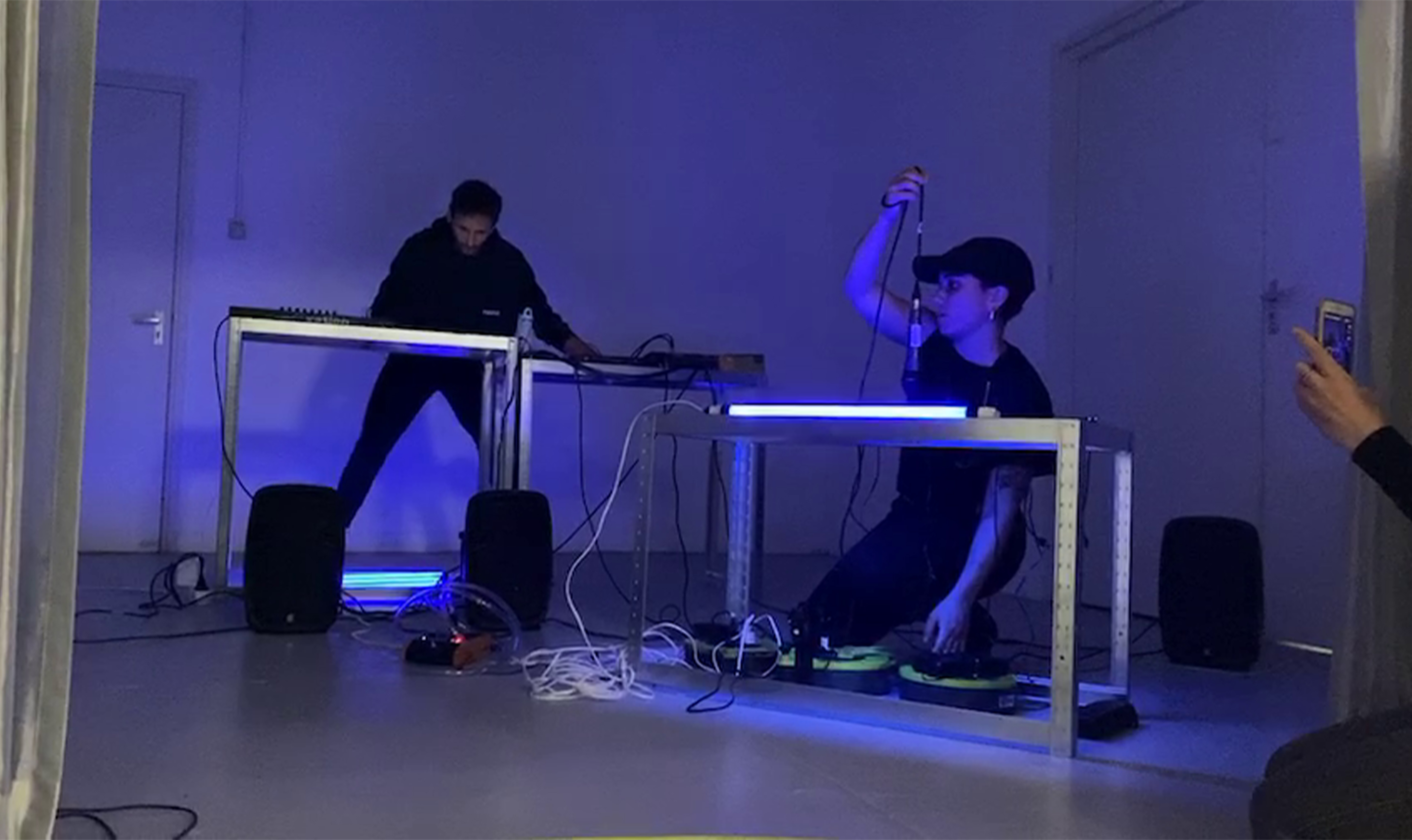 It consists of two elements: the human being and the hard drives—the idea bases on redefining technological
means. The "dead" hard drive sings and gives the person a voice through the cables, like another organic automation.
It no longer stores data but, through the repetitive sound, recreates soundscapes that
take place as new poetry.